Further suspicious items of mail delivered to Westminster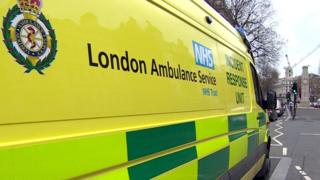 Labour MP Rupa Huq has confirmed that her Westminster office has received a suspect package, and is currently cordoned off by police.
A staff member opened a package containing a sticky liquid, and is being taken to hospital.
The package contained what she described as an "Islamophobic" letter.
This follows the receipt of similar packages on Monday by fellow Labour MPs Mohammad Yasin and Rushanara Ali. These were later deemed non-hazardous.
A parliamentary spokesman said on Tuesday that two items of mail containing suspicious substances were investigated by the Met Police and were not found to be hazardous.
"The affected areas were temporarily cordoned off but no evacuation was necessary," the spokesman added. "One person attended hospital as a precaution."
Parliament has emailed all staff, warning them to "be on the alert for suspicious items of mail".
Source: BBC – UK News
Please follow and like us: