Mel Brooks to receive BAFTA highest honour
Veteran Hollywood comedian Mel Brooks is to be awarded a BAFTA fellowship during Sunday's ceremony in London.
The 90-year-old is being honoured as "a truly unique and multi-talented film-maker", BAFTA chief executive Amanda Berry said.
Brooks is one of a handful of people to have won an Oscar, an Emmy, a Grammy and a Tony.
His 1968 directorial debut, The Producers – a musical comedy about the Nazi – won him an Oscar for best original screenplay.
In typical fashion, Brooks joked about the BAFTA honour, which had been previously awarded to such greats as Charlie Chaplin, Alfred Hitchcock and Stanley Kubrick.
"I am not overwhelmed, but I am definitely whelmed by this singular honour," he said.
"To be included among such iconic talents is absolutely humbling. In choosing me for the 2017 fellowship I think that BAFTA has made a strangely surprising yet ultimately wise decision."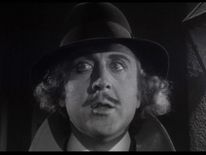 Brooks' decades-long career as director, writer, producer and actor includes Blazing Saddles, Young Frankenstein and the Star Wars spoof Spaceballs.
The ceremony at the Royal Albert Hall will be hosted by Stephen Fry.
The Duke of Cambridge, who is president of BAFTA, will present Brooks with the award.
Source: Sky News – Entertainment
Please follow and like us: