NI Assembly Election 2017: Fall in total number of candidates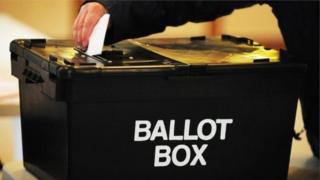 A total of 228 candidates will contest the Northern Ireland Assembly election next month – 48 fewer than last time.
However, only 90 will be returned to Stormont unlike 108 in previous assembly polls.
Once again the DUP is fielding the most candidates with 38, followed by Sinn Féin on 34.
The Ulster Unionist Party has 24 candidates, while the SDLP and Alliance have 21 each.
The Green Party is fielding 18, the TUV, 14, the Conservatives 13 and People Before Profit seven.
The Workers Party has five candidates in the race, the cross-community Labour Alternative four, the PUP and the Citizens Independent Social Thought Alliance three each and the UKIP one.
There are also 22 Independents in the field.
Out of the 228 candidates, 68 are women – a slight increase of 3% from last year.
West Tyrone, East Londonderry and East Antrim have the largest number of candidates standing, with 15 going on the ballot paper in each.
The constituency with the fewest, nine, is Newry and Armagh.
The election will take place on 2 March.
Source: BBC News – Northern Ireland
Please follow and like us: