Ulster SFC: Fermanagh get fourth shot at Armagh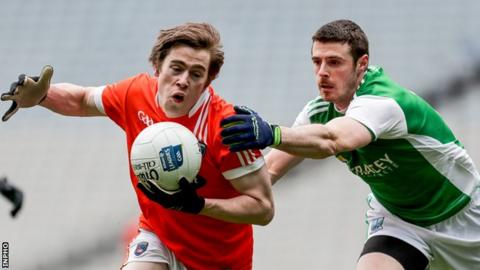 Ulster Senior Football Championship quarter-final: Fermanagh v Armagh
Date: Saturday, 19 May Venue: Brewster Park, Enniskillen Throw-in: 19:00 BST
Coverage: Live commentary on BBC iPlayer, BBC Radio Ulster MW and BBC Sport website.
Fermanagh are hoping it is a case of 'fourth time lucky' when Armagh visit Brewster Park on Saturday.
The sides have met three times in the last 11 months but the Ernesiders have yet to beat Kieran McGeeney's men.
Armagh were deserving winners of the Division Three league final, which came two weeks after the teams had played a low-scoring draw in Enniskillen.
The most recent championship meeting also went the way of the Orchardmen in the 2017 All-Ireland qualifiers.
The most recent clash – the league final loss at Croke Park – left Fermanagh manager Rory Gallagher with just six weeks to restore his players' confidence and develop a strategy to deliver an Ulster semi-final appearance for the first time since 2015.
"In Croke Park I think Armagh were very good that day and I think we probably struggled a bit around the midfield with catching and breaking the ball," admitted Fermanagh assistant coach Ryan McMenamin.
"I think Niall Grimley had a fantastic game that day and so that's something that we've really got to work hard to try and combat."
"Armagh probably felt that day in Croke Park that they missed too many chances and could have had us out of sight but we're probably up against it against Armagh."
Gallagher taking Fermanagh to next level
Fermanagh have enjoyed an impressive debut campaign under manager Rory Gallagher and the league final defeat by Armagh was one of just three losses his side have suffered in 2018.
In the wake of the team's preliminary round exit from the 2017 Ulster championship, followed by the first round qualifier defeat at the Athletic Grounds, the former Donegal manager succeeded Pete McGrath last September and has transformed the fortunes of his native county.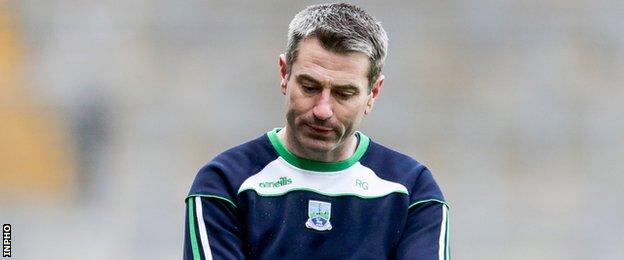 "We always knew that we had the players in there," said McMenamin.
"All we've done is try to set up training for them as best as possible and we've let the players lead it more than anything else.
"Some players, the likes of Danny Teague, Declan McCusker, Ryan Jones, Eoin Donnelly have really flourished this year and it's not down to us because we won't be the ones kicking the ball over the bar.
"They have to do it in training because they have to do it in the matches so we're putting more emphasis on the players."
In a surprise move, McMenamin was appointed to the coaching staff but the former Tyrone star says he shares a similar philosophy with Gallagher.
"We clashed a couple of times as players and we clashed a couple of times when he was a manager when I played with Tyrone but we had a good chat before we started together and we found that, football-wise, we are very similar so we kind've hit it off," added the three-time All-Ireland winner, who disagrees with the analysis that Fermanagh are a defensive team.
"I think we've probably tried to be as attacking as possible," he said.
"A lot of championships are won on defence and we wanted to set out our stall early on that we wanted to be defensively sound.
"We did that in the league, we probably could have been even better but we conceded 12 goals in the league last year and got relegated and we thought if we could halve that total it would give us a shot at getting promoted.
"We actually ended up conceding six or seven and we did get promoted so we were happy enough.
"Maybe it's easy to pigeon-hole us and maybe it's easy for a lot of writers so that they don't' have to do much research on us but if they want to pigeon-hole us as defensive minded then we'll take it."
The winners of Saturday's match will advance to an Ulster semi-final against either Tyrone or Monaghan, who contest their quarter-final in Omagh on Sunday.
Source: BBC SPORT NI
Please follow and like us: