World Cup 2018: Early rush hour ahead of England v Croatia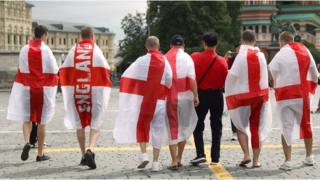 Rush hour is expected to hit earlier than usual today as England fans race to get home in time for the World Cup semi-final.
The RAC predicted that roads would be extra busy at 17:00 BST, and that they would be "dead" by kick-off.
Meanwhile, train firms Southern and Great Northern expect afternoon services to be extremely busy.
England will play Croatia at Moscow's Luzhniki Stadium at 19:00. It is their first World Cup semi-final in 28 years.
The AA predicts that millions of people will be going home early this evening and, by 19:00, roads will be "much quieter than on Christmas Day".
Edmund King, president of the AA, said: "Historically, the biggest TV events and quietest roads in the UK were during the World Cup final in 1966 followed by the funeral of Diana, Apollo 13, royal weddings and Muhammad Ali's 'Rumble in the Jungle'. This game will join the list.
"Rail commuters may also take earlier trains, perhaps worried about delays or staff shortages due to the match."
Highways England said traffic dropped by about a third when England played Colombia earlier in the tournament.
People will either travel home earlier on Wednesday to make it home in time for kick-off – or choose not to travel at all by working from home or watching the match at or near work.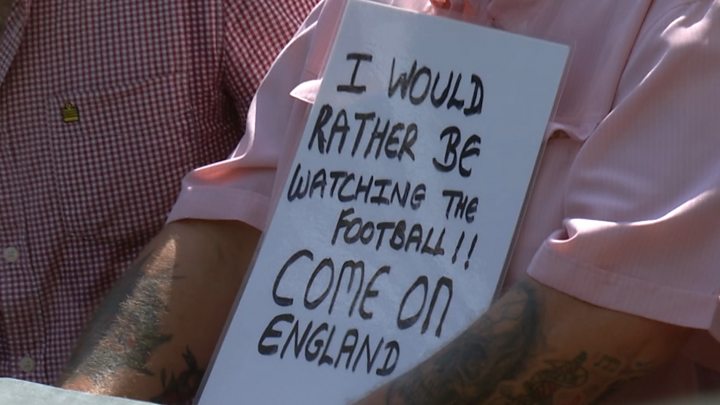 Rail operators Southern, Great Northern and Thameslink urged people to allow plenty of time to travel.
Virgin Trains has lifted ticket restrictions on its West Coast Mainline trains leaving London Euston station so people with off-peak or advance tickets can catch any train.
On Wednesday morning, some commuters said the roads were already busy – "almost like everyone is getting in early so they can leave early," said one woman in Torbay, Devon, on Twitter.
Meanwhile, the union for shopworkers, Usdaw, has urged employers to be "as flexible as possible" with staff wanting to support England and watch tonight's game.
"World Cup success is such a big matter for England fans, it would a real shame if any were to miss it coming home," the union said.
About 1,000 workers at BMW Mini in Oxford will finish three hours early today, with the firm's press officer Steve Wrelton saying it "felt like the right thing to do".
And Rolls-Royce in Goodwood will suspend all production early to give its employees a chance to watch the game.
And the Asian Catering Federation, which represents the Asian takeaway and restaurant industry, urged any fans wanting a curry to "order your takeaway early".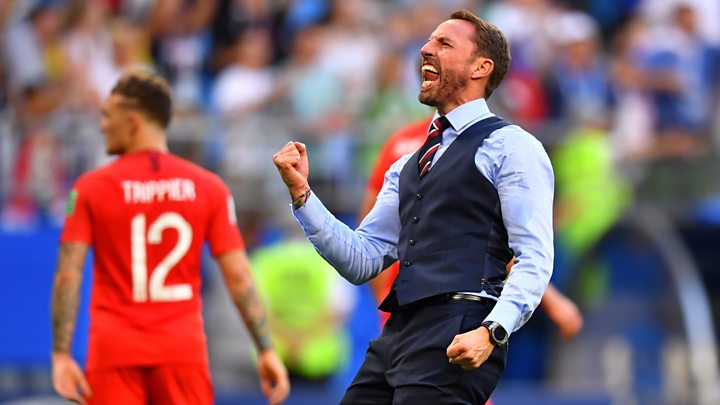 The British Beer and Pub Association predicts that the number of pints bought will soar by 10 million during tonight's semi-final, and it could bring a boost to the economy of up to £30m.
Chief executive Brigid Simmonds said it was "fantastic news" for the "great British pub".
Many people – including staff at Nunnery Wood High School in Worcester – are embracing so-called "waistcoat Wednesday" in honour of manager Gareth Southgate.
Others noticed the difference on their morning commute.
British Airways gave free waistcoats to some passengers travelling from London Heathrow to Moscow, along with boarding passes showing a traveller named "football" and the destination "home".
Anticipation is reaching fever pitch, with the possibility that England could reach their first World Cup final since 1966 if they defeat Croatia.
Nearly 20 million television viewers watched England beat Sweden in the quarter-finals on Saturday.
The winners of tonight's game will face France in the final at 16:00 on Sunday.
Hundreds of England supporters have been arranging last-minute trips to Russia after the side booked their semi-final place with a 2-0 win over Sweden on Saturday.
England catches World Cup fever
Are you leaving work early to watch the match today? Share your story by emailing [email protected].
Please include a contact number if you are willing to speak to a BBC journalist. You can also contact us in the following ways:
Source: BBC – UK News
Please follow and like us: